Embroidery, that is. Sorry to the old ladies, it's nothing personal. I totally see why you love it so much. :)
After I embroidered
this
I felt overly confident; a crazy girl with DMC on an unstoppable mission. So downtown I went, to find an on-sale and cute cardigan to embroider. Success!
This one started out with a hideous star brooch sewn/glued to it but I looked past that and saw the cardy for the beauty that it really was.
I ironed Fusi-Knit on the back for sturdiness. The whole thing was really easy! I did have one tangle-up on the bus one day with no scissors to fix it. That was a bummer. Moral of the story: always carry scissors in your purse. Warning: this will only increase your crazy-girl-on-a-mission status.
I loo-ove it and my desire to embroider on everything and everyone I see has only gotten stronger.
This top frame is the one I built for my dad's birthday that I talked about
here
. I finally got some pictures that I am semi-happy with of it.
I bought this print
in Venice
months ago for his birthday, knowing it's his favorite city and he already has some other watercolors from Italy. (The bottom one in the picture he got in Florence and I think he has one or two others as well).
I cut the backing, the mats, the glass and the moulding, built, stapled and glued the frame, attached everything together, sealed it, screwed the wire into the back, filled in the corners with the waxy stuff, and anything else you can think of associated with building a frame. And if I sound like I am bragging, it's cause I am! :) I'm really slow when it comes to these things and I'm soo proud of myself for actually having the courage to do it (and for succeeding!)
HUGE
thanks to David in the frame shop of the
craft center where I work
for teaching me (ie. putting up with my insanity) and also for helping me pick out the matting and moulding, which look so good together!
Update on the wisdom teeth: I'm still in a lot of pain and I still look somewhat like this: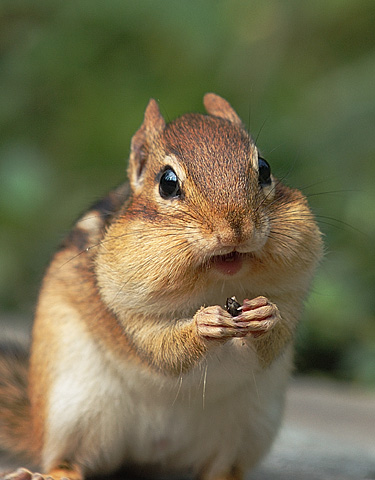 The blender is my friend. But tonight I'm eating my first meal of solid food since Wednesday and I'm quite excited!! It's the little things you know. :)